It is located in Celrà's industrial area (Girona, Spain), on a 18,000 m2 land owned by the company. Every year it produces 2,700 tones of hydrolysed collagen, 5,000 tones of calcium phosphate and 2,700 tones of food fat.
It is equipped with the latest technological innovations and has a continuous monitoring and registry system of the critical points of the process by HACCP (Hazard Analysis and Critical Control Points). It has the sanitary registry corresponding to its activity, and it is subject to the permanent control of the sanitary authorities.
Protein manufactures its products through a natural (with hot and enzymatic treatment), original and unique process, developed by the company itself and homologated by EFSA (European Food Safety Authority) which guarantees the high quality of the products.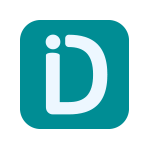 The R+ D department has been key for the continued improvement on our products' quality and the development of innovative products, to other industries as well as to the final consumer.
Nowadays, the R+D department also works together with our clients to develop hydrolysed collagen-based products for private brands.